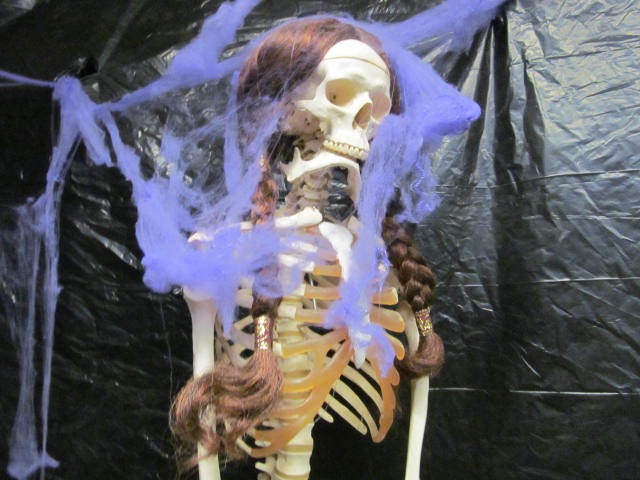 Lia Solari
Do you know what the little monsters will look like?
Come to the Haunted House at the annual Halloween Party at Cunniff Elementary School on Friday, Oct. 26, 2018, and find out.
The Halloween Party will be from 6-8 p.m. The Halloween Party will be in the cafetorium and the Haunted House will be in the basement.
The Halloween Party is a fund-raiser for the Cunniff PTO. The organizers are Lee Haley and Milton Contreras.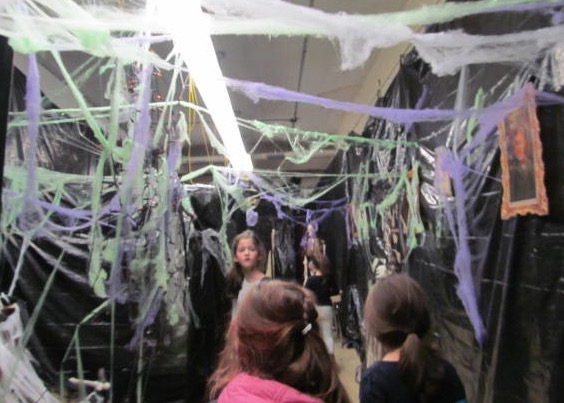 Ms. Haley is a Cunniff parent with kids in kindergarten and second grade.
"I volunteered three years ago, and I'm still running it," she said.
The PTO recently organized the Fun Run. Ms. Haley said it was "wildly successful." She said the PTO raised $17,928 from that event before expenses.
The Halloween Party is free to enter. There will be games, crafts, and activities, said Ms. Haley.
She said it is open to all members of the Cunniff community. It is not a dropoff event, so students must be accompanied by a person high school age or older, she said.
People do not have to wear a costume. Ms. Haley said no costume props will be allowed.
"Please leave anything you have to hold at home so you don't lose it," Ms. Haley said.
Pizza, cookies, juice boxes, cake walk, professional face painting, and the Haunted House will all be $1 each. Candy will not be sold. If people don't want to buy tickets, they get an unlimited wristbands for the night for $10.
Another special event at the Halloween Party will be run as a fund-raiser for the fifth-grade class. For $2, people can get a strip of duct tape to tape Coach T — gym teacher Michael Tempesta — to the wall outside the nurse's office.
Ms. Haley said that cakes were still needed for the cake walk. Donations could be dropped off until 1 p.m. Friday, or after pickup after school.
Reporters from the Cunniff Kids News got a special preview tour of the Haunted House set up in the basement on Wednesday.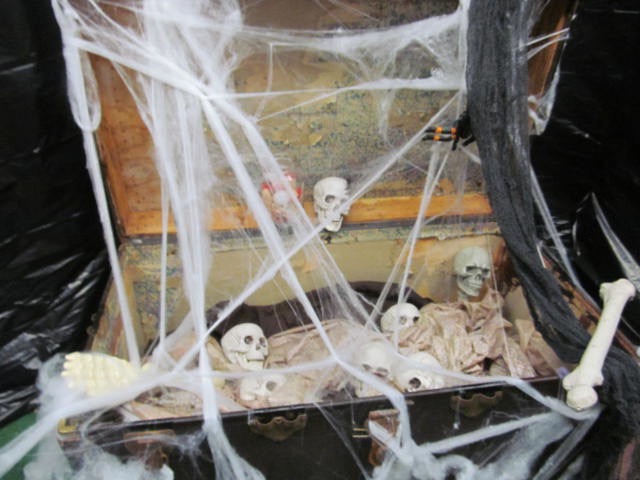 People will start in Ghost Alley. There will be guides with flashlights for people who don't want to be scared. There are glowing ghosts hanging from the ceiling and black lights.
For people who do want to be scared, there are two rooms on the left called the Witch's Lair and the Devil's Den. The reporters were not allowed into these rooms during the tour, so everyone would be surprised at the party.
At the end of Ghost Alley are graveyard scenes. The little monsters will be popping up all over the Haunted House.
After the graveyard scenes, people will go back up the stairs near the front office.
(To help at the Cunniff Halloween Party or for more information, contact the Cunniff PTO at cunniffpto@gmail.com.)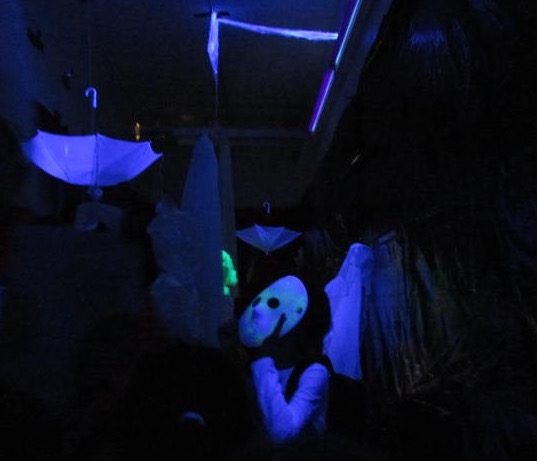 –Oct. 24, 2018–