Readers will be happy when they "Meet Josefina"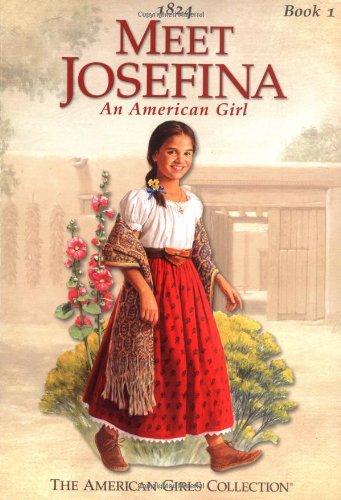 I am a first-grader in Mrs. Lacy's class at Cunniff Elementary School in Watertown, Mass. I like to play with American Girl Dolls. Josefina is my newest and my favorite.
I read the book "Meet Josefina" by Valerie Tripp. Josefina lived during 1824 in Santa Fe, N.M. Josefina is the youngest in her family. She has three older sisters. Their names are Ana, Francisca, and Clara. Her best friend is a lamb. She and her lamb chase butterflies in her yard.
Every Monday is washing day. Josefina likes to do the wash because she spends time with her sisters. Her middle sisters always argue about the laundry.
One day, Josefina tries to go on a log while washing and she pretends to wobble to make her older sister worried. She fooled her sister, but she didn't tell her sister that she was joking.
Josefina has to eat bread, corn, and peppers, and she cooks in an outdoor oven. She also has a white apron.
I like reading about Josefina because she is sweet, silly, and adventurous! I would recommend this book to all Cunniff students.
–March 15, 2015–