Cunniff School Field Day set for Friday!
Games, activities, food, and free shaved ice all part of annual event for entire elementary school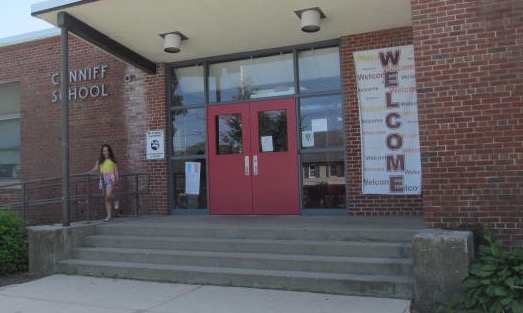 Hang on for a minute...we're trying to find some more stories you might like.
On Friday, June 15, 2018, the annual Cunniff School Field Day will be held. According to Principal Mena Ciarlone, the school has the event so families and teachers can get together.
"It's a tradition," she said.
According to Principal Ciarlone, the Field Day will be held from 8:30 a.m. to 2:30 p.m.
According to Ann-Marie Dangler in the Cunniff front office, the Field Day is organized by the Cunniff PTO and the parents.
There will be games, activities and food. According to Principal Ciarlone, there will be a food truck with free shaved ice from Kona Ice Truck. According to a flier, there will be 10 flavors of shaved ice available for free. The shave ice was paid for by the Cunniff PTO.
"There will be all kinds of fun events," said Principal Ciarlone.
The Field Day will be held in the field behind the school. There will be a warmup in the gym.
All of the Cunniff students and teachers can participate.
Miss Marion at the front desk and Cunniff student Lia Solari both think the Field Day is fun. Fourth-grade student Lucas thinks Field Day is awesome. Tyler, another fourth-grader, said, "I like it, but I don't like to lose."
At last year's Field Day, there were games, snacks, water, watermelon, and a fifth-grade kickball game against the teachers.
According to Principal Ciarlone, if it rains Friday, the Field Day will be postponed to another day.
Laureen Raftes, the Cunniff afterschool coordinator, said, "All children deserve a fun-filled Field Day."
–June 14, 2018–