Come dress up and dance at Family Fun Night!
New free event for Cunniff families set for Feb. 8 from 6-8 p.m.
Have you ever heard of "Flashback Friday"?
That's what's going to happen next Friday, Feb. 8, 2019, at Family Fun Night at Cunniff Elementary School.
Family Fun Night is being run by the Cunniff PTO. Family Fun Night will be held at the school from 6-8 p.m. and it is a free event for all Cunniff families.
Cunniff PTO co-president Milton Contreras explained the idea behind the new event.
"Every year PTO would run Movie Night, but the kids wanted to run around with their friends and have fun, and they weren't watching the movie," he said. "And it was hard to have kindergartners and fifth-graders like the same movie. So we decided to try something different instead."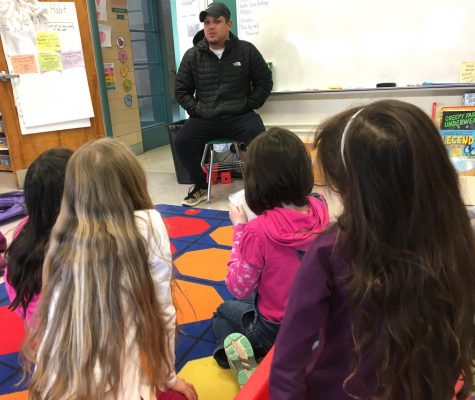 At Family Fun Night, there will be a DJ set up in the gym for dancing.
"We encourage everyone to dress up," said Mr. Contreras. "It will be a flashback to the '50s, '60s, '70s, '80s, '90s, 2000s, and today."
There will be games in the art room for people who don't want to dance. There will be pizza, popcorn, and drinks for $1 each in the cafetorium.
The fifth-grade class will also be selling glow sticks and candy. A photo booth will be set up in the teacher's lounge for $2 per person.
The Cunniff PTO organizes many events each year, including the Halloween Party, the fun run, International Night, and Field Day.
(Story reported and written by Cunniff Kids News reporters Lila Defrancesco, Maya Santander, Cameron Quaranto, Juniper Fagnani, Olivia Moylan, Torsten Hooks, and Maya Torres-Henry.)
–Jan. 30, 2019–