Cunniff Elementary flips when Cirque du Soleil visits!
New show Luzia will be at Suffolk Downs in East Boston from June 27 to Aug. 12, 2018
Where can you watch people do flips, hang on tight ropes, and do amazing tricks?
At the Cirque du Soleil!
People from Cirque du Soleil — also known as Sun Circus — came to Cunniff Elementary School in Watertown, Mass., on June 11, 2018, to visit students.
They showed the Cunniff students some of their stretches before they perform in the circus. With the request of one of the students, aerialist Kelly McDonald did a back handspring.
Kelly and artistic director Gracie Valdez came up to Watertown from Washington, D.C., just for the day. They will be back in Boston from June 27 to Aug. 12, 2018, to put on Luzia at Suffolk Downs in East Boston.
Kelly said her favorite performance was in Seattle because that is her hometown. Kelly started with gymnastics at a young age and at college she got an invitation from the circus to be a performer.
In Luzia, one of the performers is the most flexible person in the world and he practices almost 24/7.
Kelly's favorite costume in Luzia is the hummingbird because she likes the colors. Her favorite trick is to get thrown up in the air by a couple of male acrobats and then do two front flips and then get caught by them.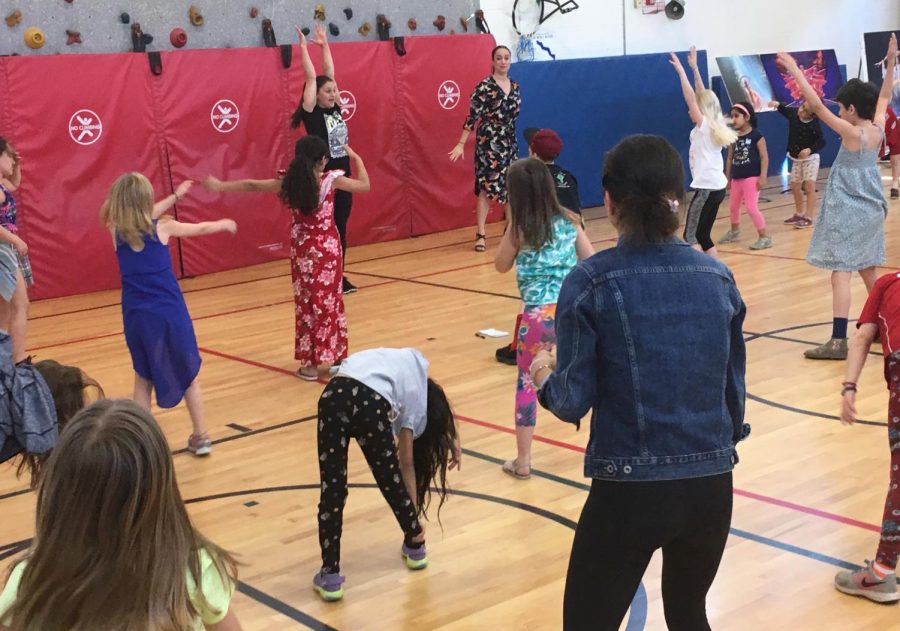 Kelly's favorite food is watermelon.
Gracie is the artistic director and she helps create the costumes that they use for the circus and create the acts that the performers do. Gracie's job is also to make sure that the show you go to see is the best as possible, "So whatever the performers need I try to get it for them. Or I send them to therapists, so they can learn how to not hurt themselves during a performance," she said.
Kelly and Gracie also answered many more questions from the Cunniff students.
Q: How do you not get dizzy?
Kelly: Lots of practice. When people throw me out in the air how do I not get dizzy? We do practice a lot. Something also helps me is when the lights are so bright you get dizzy, but in the show it's a little bit darker and you don't get dizzy. We also practice it hundred times, and so your mind and brain gets used to it.  
Q: When did you decide to be in Cirque du Soleil?
Kelly: I practiced gymnastics all the way to high school. Then I went to college and continue competing. Then I graduated from college and after that I was asked to audition. Then I received an offer to join the circus.  So I was able to take what I learned at school and gymnastics and started to doing it as a performer after college.
Q: What is your advice to those who have just started or are considering being a performer?
Kelly: My advice if you are interested or considering going into circus is to find what you really passionate about what do you love to do and then you have practice and find  ways to work really hard and be dedicated and focused at what you are doing. That way you get good basics and good building blocks and from there you can learn more and more. Find opportunities that are available to you after that. You continue to work hard … We do shows six days a week and before the shows we are training and doing rehearsals everyday.
Q: What is the artistic director job? What do you actually do to make the circus happen?
Gracie: My job is to make sure that the show you go see is the best how possible so whatever artists need. If there is a more practice time that they need, I make sure that they get it. If there is a new custom they need it, I make sure that they get it. If we need a new artist — maybe if somebody is sick — we have to find somebody to help out the show. I make sure that happens so that is my job. So that is my job to make sure that they have everything they need to go on stage.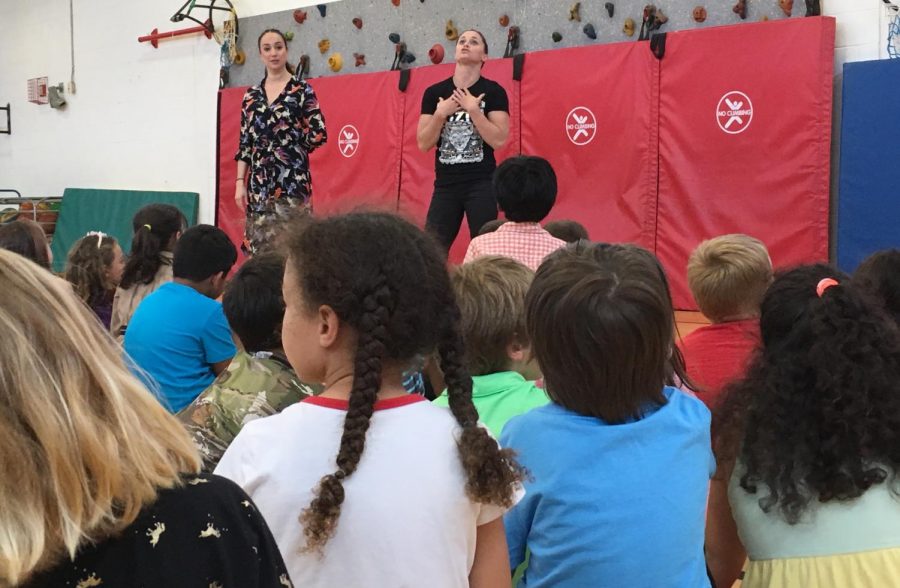 Q: How many people can come see the show?
Gracie: As many as possible. We can hold up the 2,500 people [in the tent] in every show.
Q: How did you decide that Kelly is the best performer for the show?
Gracie: Kelly is super talented … She is also a pole dance specialist. She also does dance trapeze. She has a lot of other skills and she practices all the time.  
Q: What is your proudest achievement?
Gracie: We got to take our shows to London and perform at Royal Albert Hall, which is this beautiful, historic concert hall. We performed there in front of the Queen and the Princess. It was pretty cool.
Kelly: My proudest achievement is being part of the creation of this show and getting to show it all of the world, and knowing that however long it travels all over the world and however many years it goes that a piece of whatever I have created is always gonna be with that show.
Q: What is your favorite place to perform?
Kelly: My favorite place so far is Seattle. I am from Seattle. I got to perform in my hometown, in front my family, my friends, my teachers, my coaches, my teammates, and my classmates. We got to stay in Seattle for two months and I had been away from home for a long time and that was special.
(Cirque du Soleil's Luzia will be at Suffolk Downs in East Boston from June 27 to Aug. 12, 2018. For more information and to buy tickets, go to https://www.cirquedusoleil.com/luzia.)
–June 27, 2018–