Puppy Bowl: everything you wanted to know
Reporters from the Cunniff Kids News have their questions about Sunday's big show answered by the producers at Animal Planet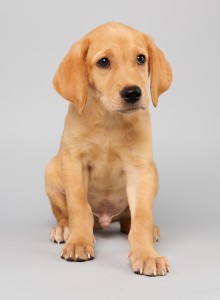 [Note: This is a reprint of a 2014 story.]
Puppy Bowl X will be airing this Sunday on Animal Planet starting at 3  p.m. There will be a lot of fun at Puppy Bowl this year, including more than 60 dogs, a kitten halftime show, and running commentary from Meep the Bird who will be live tweeting (@MeepTheBird). But the main reason for the event is to promote pet adoption. As a matter of fact, five of the dogs playing in Puppy Bowl this year have already been adopted through The Sato Project's Boston sanctuary in Dedham.
To prepare for the big game, reporters from the Cunniff Kids News asked questions to the Puppy Bowl X production team at Animal Planet. Here below are their answers:
Q: Can you enter your own dog?
A: All of the puppies featured in Puppy Bowl are from animal shelters and rescue groups, so individuals aren't able to submit their own pets.
Q: How do they pick the dogs?
A: Discovery Studios, which produces Puppy Bowl for Animal Planet, vets and reaches out to shelters and rescue groups, many of which have participated in previous Puppy Bowls, to see if they want to submit puppies for consideration. A casting call is also posted to Animal Planet's website, so rescues and shelters from across the country can apply if interested. Then the production team reviews the photos of the puppies, they are often sitting next to a soda can or something so you can get a sense of their size, makes sure they meet the age requirement (they had to be at least 12 weeks old by the time the show taped), and they look for a good representation of a variety of breeds and as well as a good size range (small-, medium-, and large-breed dogs).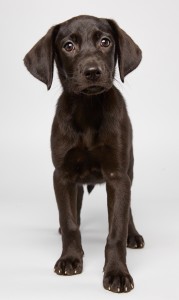 Q: Who came up with the idea? Why?
A: There are a few different stories of how/who came up with the idea for Puppy Bowl and unfortunately no one from the team that worked on the first Puppy Bowl is still with Animal Planet. That said, the most popular tail of how Puppy Bowl came to be is that during a production and development meeting, the team was throwing out ideas of what to put on against one of the most popular programs to air all year — the Super Bowl. Someone mentioned the simplicity and genius of the yule log on TV, which prompted someone else to suggest putting a bunch of puppies together in a room and letting them be puppies and see what happens. Of course, the idea was jazzed up a bit, they were put on a mock football field, given toys, etc., but that is how Puppy Bowl was born.
Q: What other animals will be there this year?
A: In addition to puppies, kittens take the field at half-time and a hamster crew mans the Twizzler's blimp and helps get the power up and running when the stadium has a blackout. Five African penguins cheer from the sidelines, police dogs participate in the National Anthem, eight adult dogs watch the game from their tail-gate party, and two adult cats watch the action from the Sheba cat box.
 Q: How do you teach the penguin cheerleaders the routines? How do they practice?
A: The penguin cheerleaders don't have a formal routine; we let them freestyle their cheers as they waddle around the field and flap their flippers. We just let the penguins be themselves and they build their team camaraderie when they are back at the Columbus Zoo and Aquarium, which is where they live when they aren't making appearances or participating in Puppy Bowl.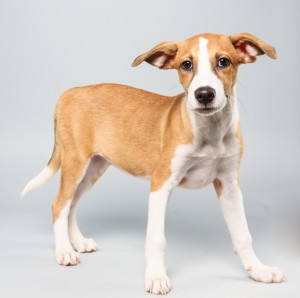 Q: How do dogs play football? What are the rules?
A: At any given time there are between 10-15 puppies on the field, depending on their size, running around, tackling and chasing each other, or even sometimes taking a nap. Puppy Bowl is one game without teams and each puppy gets credit individually for scoring and penalties. If a puppy carries a chew-toy or ball across the goal line, the Puppy Bowl Ref calls a touchdown. The only other rules are to have fun, play fair, and for the puppies to be themselves.
Q:  Why do they have penalties?
A: Sometimes if a puppy is a bit too rambunctious, is being a "wallflower, or has an accident on the field, the Ref will call a puppy penalty and throw the flag. The Ref calls penalties to help keep the game in check and make sure it's an even and safe playing field for all of the pups.
Q: Why not baseball or other sports, too?
A: The puppies instinct is to chase and pick up toys/balls with their mouths and run, naturally lend themselves to football. There natural desire to play with and tackle each other provides a lot of on-the-field action. Plus puppies don't really stay still much unless they are sleeping or chewing on a toy. It would be a challenge, aside from the fact they don't have opposable thumbs, to hold a bat easily or throw a ball, to have them stand at a plate long enough to try and take a swing and I'm not sure it would be as exciting to watch.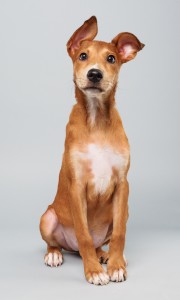 Q: How long has this been on? How long does it take to put together?
A: This is the 10th anniversary of Puppy Bowl. Puppy Bowl X was filmed over the course of three days in early October and including the in-show packages, roughly 103 hours of footage is captured and culled down to the two hour show that airs. The production team works on the show throughout the fall and the master version is ready to go mid-January. So it takes approximately 3.5 months from start to finish to put it together.
Q: Why isn't it on other days?
A: Puppy Bowl is an annual event intended as a Super Bowl alternative.
Q: Why are there dog toys, too, and not just a football?
A: We like to give the puppies variety. Some dogs are more into playing with say a rope toy than a ball, but you don't know what they will gravitate toward until they are out on the field. Also, some of them are so small that their mouths aren't big enough to hold the footballs as they run down the field to try and score, so it gives the little guys a chance too.
Q: When is it on? Can we watch the other Puppy Bowls?
A: Puppy Bowl X premieres on Sunday, Feb. 2, from 3-5 PM (ET/PT). It repeats all day and night with exciting new content every hour. Clips from past Puppy Bowls are on the website: animalplanet.com/puppybowl
Q: Where is the Puppy Bowl stadium?
A: This year, Puppy Bowl's Geico Stadium was in Hells Kitchen, N.Y.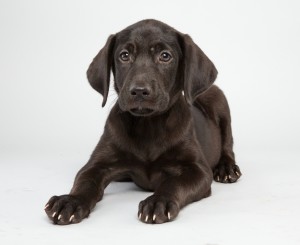 Q: What does Meep the Bird tweet?
A: Meep tweets live updates and commentary throughout the big game. Fans follow him for the latest news, puppy drama, and locker room moments from inside the stadium.
Q: Can Meep send me a tweet?
A: If you send @MeepTheBird a tweet and use #PuppyBowl, he might just tweet you back.
Q: What is the halftime show this year?
A: Internet sensation Keyboard Cat lends a paw and performs his rock rendition of Bruno Mars's "Locked Out of Heaven" during the BISSELL Kitty Half-time show. Thirty kitten all stars, representing the pride of the feline world, pull out all the stops to put the fans on their feet with an epic domino topple and one little daredevil, makes a grand entrance by parachuting onto the field.
(For more information on Puppy Bowl X, go to the Animal Planet website: http://www.animalplanet.com/tv-shows/puppy-bowl.)
–Jan. 31, 2014–