Cunniff Elementary ready for 2019 Halloween party
Haunted House, cakewalk, games, and food all part of annual Cunniff PTO event starting at 6:30 p.m. on Friday, Oct. 25
Are you ready for some scary Day of the Dead fun?
The annual Halloween party will be held at Cunniff Elementary School on Friday, Oct. 25, 2019, from 6:30-8:30 p.m. Anyone can attend the party. All students must be accompanied by an adult. It is not a dropoff event.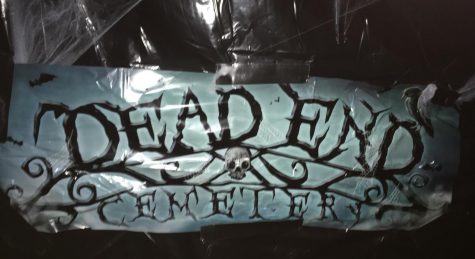 Maura Healy of the Cunniff PTO said the theme of this year's party is "Coco," the Disney movie about the Day of the Dead.
Admission is free, but food and activities will cost $1 each. Ms. Healy said the money raised will be used to pay for the party and any extra money will go to other PTO events for the Cunniff community.
Donations to the Watertown Food Pantry can be dropped off at the door.
In the cafetorium will be a Cake Walk, which will be a fund-raiser for the fifth-grade class. There will also be games in the gym, and people can get airbrush tattoos in the hallway. The kindergarten wing and the second floor will be off limits.
In the Cunniff basement will be a Haunted House. There will be two paths in the first rooms, one scary and not scary. There will be chaperones in the second and third rooms to guide visitors who don't want to be scared by monsters.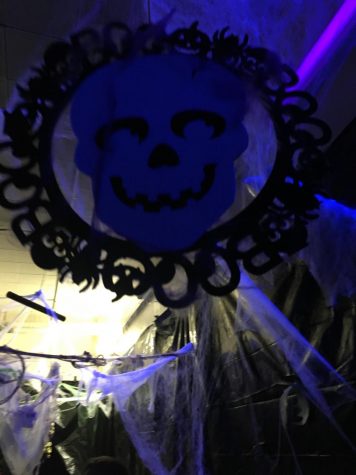 The hallway is covered by black trash bags and is lit by black lights. Some of the new decorations are holographs with two faces.
Cunniff Kids News reporters were not allowed in the second and third rooms. Ms. Healy said it was to keep "the element of surprise."
"It's about the suspense," she said.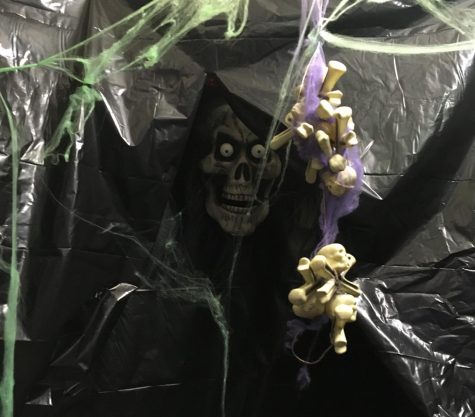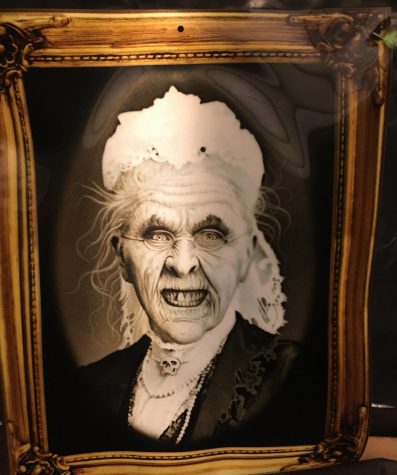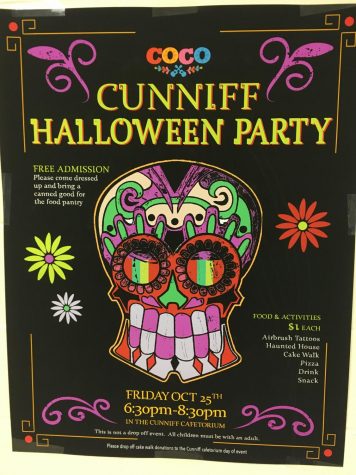 –Oct. 24, 2019–