Happy 100th day of school!
Students can count on parties and projects to celebrate big day in school year calendar
Did you know that the 100th day of school is tomorrow?
On Thursday, Feb. 7, 2019, the students at Cunniff Elementary in Watertown will have been in school for 100 days. There are 180 days in a school year.
The teachers and students are celebrating the day in different ways. In Liz York's Pre-K class, there will be a party. In Jordanna Tanguay's kindergarten class, there will be snacks. In Janelle Lacy's second-grade room, the students are making "100 days" shirts.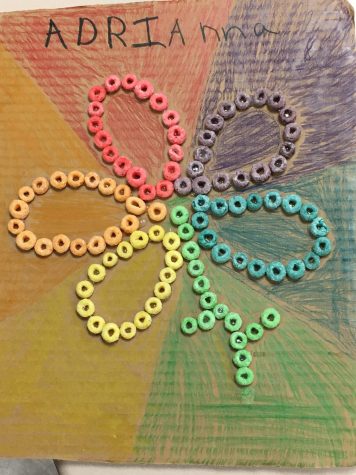 Not every class is doing something. Third-grade students did not know of any special plans.
In many of the younger grades, the students have made projects. They have drawn pictures and have stuck on 100 things with glue or tape. Some students used food, like M&M's, Cheerios, Goldfish, and Swedish fish. In two different rooms, students made piggy bank posters and glued 100 pennies onto it.
Some of the projects were sitting on tables in the classrooms. First-grade teachers Ellen Breen, Cristina DeFabritiis, and Brittany Hager already had piles of projects on tables.
Ms. DeFabritiis said the first-graders were asked to work with people at home to come up with creative ways to display 100.
"We are very proud of our students creativity and imagination!" she said in an email. "They have worked so hard over the last 100 days that they deserve to celebrate with some imaginative fun!"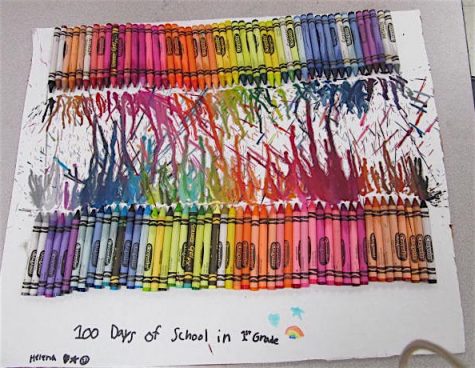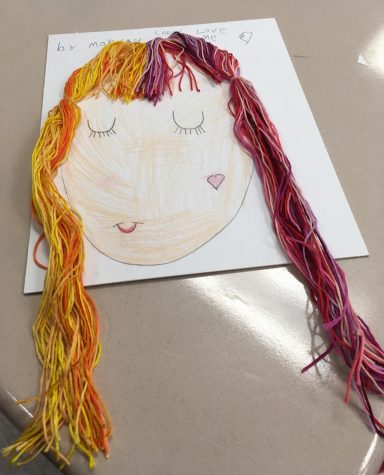 –Feb. 6, 2018–