New students, new language
Cunniff kindergartners learning Spanish as part of new program in Watertown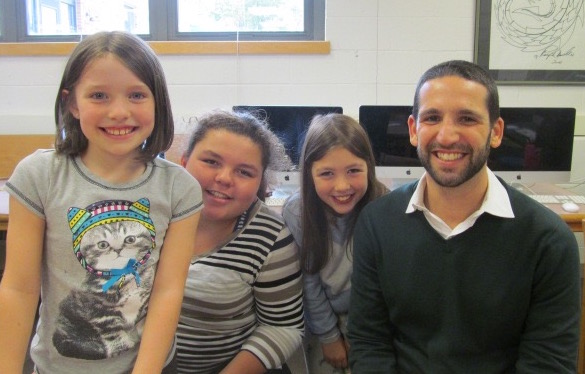 There is a new Spanish program at the Cunniff School and the two other elementary  schools in Watertown, the Hosmer and the Lowell. It is run by Adam Silverberg. He is the world language coordinator for Watertown.
It is Mr. Silverberg's third year in Watertown. He said he started speaking Spanish when he was 14.
This year the program is for kindergarteners. Mr. Silverberg said that next year the schools will add another grade, so it will be kindergarten and first and then it will keep going on and on.
"It is important to know other languages so you can communicate with other people," Mr. Silverberg said.
Currently, the kindergarteners have been learning colors, shapes, numbers, and phrases.
"People say learning more languages helps you in school and math," he said.
The students practice 30 minutes a day, five times a week, but the times vary.
Leah is a kindergartener at the Cunniff. There are some things about the program she likes more than others.
"I sort of like it," she said. "My teacher reads the books in Spanish. I like the calendar in the [classroom], because my teacher reads the numbers. But I don't like that my teacher will turn on my computer and we will watch a video with puppets."
–Nov. 24, 2016–