Creativity will blow everybody's mind at all-Watertown Art Show
Opening night reception to be held Monday, April 13, at Watertown Mall; students' work from all five schools to be showcased
"I think they're all doing awesome work in different ways," said Courtney DeLeyer, the art teacher at Cunniff Elementary School in Watertown.
Ms. DeLeyer is in charge of which Cunniff art pieces to pick to include in the annual Watertown Schools Art Show. The show is at the Watertown Mall until April 27. The Art Show will display work from students from kindergarten through 12th grade. The Cunniff, Hosmer, Lowell, Middle, and High schools will be represented.
People can walk around the mall and see the artwork for free.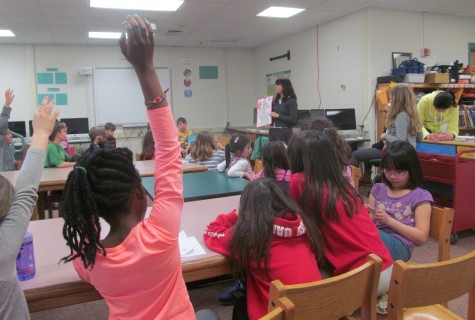 "The Art Show is held to show the community of Watertown what fantastic artwork is in the Watertown schools," said Ms. DeLeyer.
There will be an opening night reception on Monday, April 13, from 6-8 p.m.
The opening night reception is open to students and their families, as well as teachers and staff, and there will be ice cream and other treats.
All grades are participating, Ms. DeLeyer said, because leaving any one out wouldn't be fair.
Ms Deleyer, 33, said she wanted to become a teacher because she loved kids and she loved making art.
Students who had their art work selected to be displayed should receive a notice.
Be sure to stop by Watertown Mall between now and April 27 and see art work done by Watertown students!
–April 12, 2015–