Haunted House ready for Cunniff Halloween Party
Annual party with food, fun, and games to be held, Friday, Oct. 30, from 6:30-8:30 p.m.
Boooooo!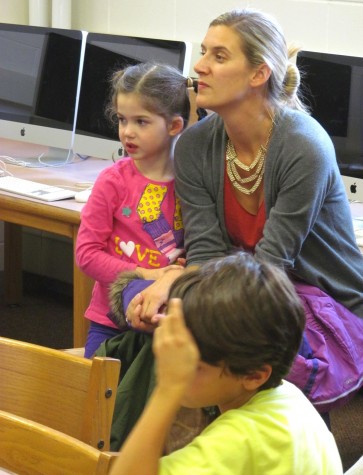 That's what you'll be hearing at the Cunniff School on Friday, Oct. 30.
The annual Cunniff Halloween Party will be held from 6:30-8:30 p.m..
There will be a Haunted House in the Cunniff basement, and other activities in the hallways, cafeteria, and teachers' lounge.
To get into the Halloween Party each person must pay $1 or donate one can of food for the Watertown Food Pantry. Students have to come with a parent or guardian. Everyone is encouraged to  come dressed in Halloween costumes, but no weapons (or anything that can be used as weapon) will be permitted.
Lee Haley volunteers with the Cunniff PTO, which organizes the Halloween Party. Lee, who went to Quinnipiac University, has a child in pre-K at the Cunniff.
"My favorite part was setting up the Haunted House," said Lee.
Lee said that the Haunted House is decorated to look like a house with different rooms.
Each trip through the Haunted House will cost $1. Each person can go into the Haunted House alone, but student volunteers from Watertown Middle School will be on hand to go through with anyone who is scared.
Each grade is running a game in the cafeteria. Pizza will be on sale for $1 per slice.
There will also be a free Cake Walk. The way the Cake Walk will work is students will walk in a circle around the cafeteria stage and stop and sit on a chair. There will be pictures underneath the chairs and if the picture matches the one that is chosen, then that person wins a cake.
If anyone wants to donate a cake, they can drop it off after school on Friday. People are asked to list the ingredients of the cake for people with allergies.
There will be face painting in the hallway. A movie will be shown in the teachers' lounge. There will also be a photo booth, but a parent or guardian must give permission.
"I've always loved Halloween,'' said Lee. "The PTO asked me to help, so I stepped up."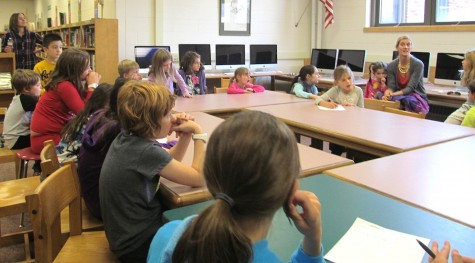 –Oct. 29, 2015–