Sensational Sozonov, Flying Fins highlight once-in-lifetime "Circus 1903"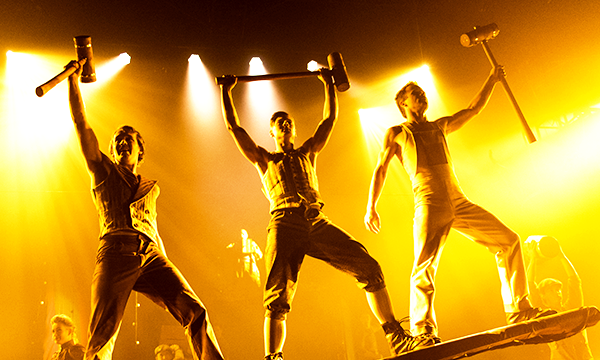 Have you ever wondered of going to a circus in a theater? Well there is one right now traveling the country. This is "Circus 1903."
This play/circus came to the Wang Theatre/Boch Center in Boston from March 8-12. Boston was only the third American city the show had ever been in.
The golden age of circus. The set-up was very cool. It had amazing lights, and there were smoke machines coming out near the lights.
The first act was The Flying Fins. They were three men who were performing on a cool bouncy see-saw. They were doing back triple flips and stuff like that.
The second act was The Sensational Sozonov. He took one square metal box and a circular oval metal piece and another square metal box, and on top of that put a flat metal piece. And guess what he did? Well he started balancing on them!
First he was balancing on them while standing up, but there is more to the act than you think there is. All of a sudden he started doing something crazy: He started going up and bouncing on his hands!
There were more acts than just these, but you should go to the play yourself. It is traveling around the United States. "Circus 1903" has many amazing performances. You should go, because this might be your once-in-a-lifetime chance to see this play.
–March 14, 2017–