Nature's beauty in "Born in China" amazes and delights
"Born in China," which is coming out Friday, April 21, goes deep into the wilds of China where few people have ever gone. This is an adventure that anyone in the family can enjoy.
It follows three animals, a young golden snub-nosed monkey learning the hardships of having a younger sister take all the attention; a panda mother taking care of her curious baby who is craving independence; and a mother snow leopard facing the hardships of raising two cubs in one of the most severe climates in the world. The mother snow leopard is faced with the challenge of seeing if she can uphold the title queen in her home.
Disneynature doesn't just bring you an average nature film. The film shows the wilderness of China in those areas throughout the year, from the beautiful and promising spring to the brutal winter. Many of the scenes will touch the heart of anyone who sees this movie. The cinematography of the movie is fabulous and it captures the beauty of the wilderness of China and brings it directly to the screen.
There are also symbols of Chinese mythology in the movie and the narrator tells what role the animal plays in Chinese mythology.
The narrator, John Krasinski, has a sense of humor and you just might hear your fellow audience members laugh. You definitely won't be snoozing during the movie because the beauty of it all will amaze and delight.
If you see "Born in China" in the opening week, Disneynature will make a donation to the World Wildlife Fund to help protect wild pandas and snow leopards in China.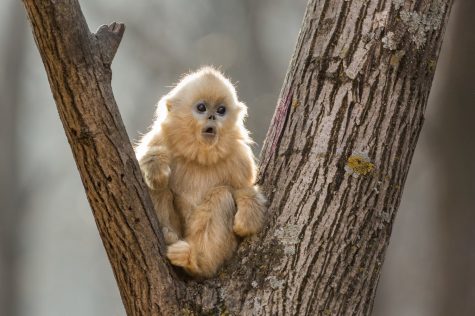 –April 20, 2017–