Meet Mrs. Munger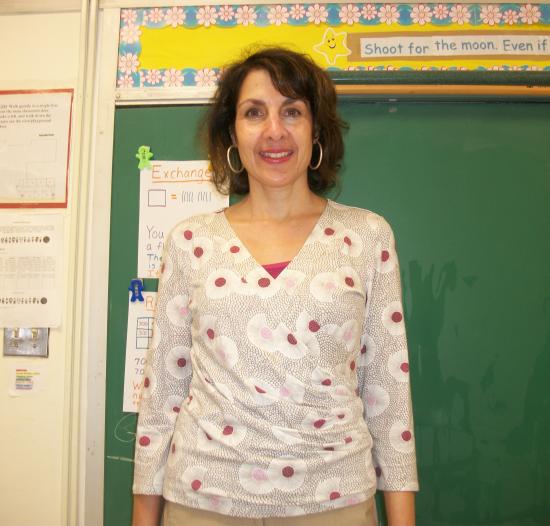 Debbie Munger is a third-grade teacher at the Cunniff School in Watertown.
She has been working at the Cunniff for 24 years, but Mrs. Munger always says,  "I'll never tell my age."
Her favorite subject to teach is math. But that is just her work life. Her home life is just as interesting.
Mrs. Munger was born in Boston. When she was her students' age, she also went to the Cunniff School.
She is married and she has one son and one daughter. Her daughter is 18 years old and her son is 21 years old.
Mrs. Munger said she likes to spend Christmas with her family.  She said she likes to go to her house in Maine. The house is by the ocean, and she likes to go boating and she also likes to go on airplanes.
Her favorite sports are track and baseball. She has many favorites.
One of Mrs. Munger's favorite movies is "The March of the Penguins." Her favorite TV show is "Dancing with the Stars." Her favorite book is "The Lemonade Trick." Her favorite restaurant is Papa Razzi. Her favorite food is Italian and her favorite dessert is pecan pie and frozen yogurt. Her favorite singer is Andrea Bocelli. Her favorite animal is a polar bear and her favorite color is fuchsia. Her favorite hobbies are to make jewelry, to go for walks, and to go boating.
Mrs. Munger is an awesome mom, but she is also a great teacher!
–Dec. 18, 2011–