Meet Mr. Donohue
Cunniff's new fifth-grade teacher took over his class on Nov. 1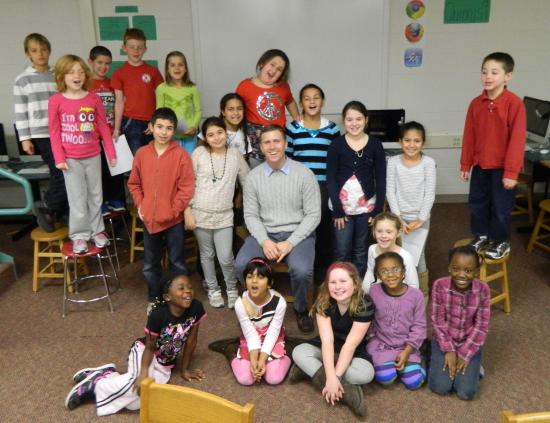 Kaia B., Sophie B., Isaac C., Sarah M., Chipego N., Arushi P., Kimora Y., Charlotte D., Iris E., Celeste G., Aminatta J., Niko M., Gabe S., Michael C., Jacob D., Mona H., Eoin M., Leticia S., Annabella B., Hassan H., and Annalea M.
November 28, 2012
Lucas Donohue wanted to be a firefighter when he was a kid. Now he is a fifth-grade teacher at the Cunniff School in Watertown, Mass.
"I would rather spend a day with kids than put out out a hot, sweaty fire," Mr. Donohue said. "I love to help kids learn."
Mr. Donohue started teaching at the Cunniff on Nov. 1. Jen SanAngelo, the previous teacher, moved to Atlanta for her husband's job.
Mr. Donohue's hair is blond and straight and combed neatly. In the classroom, sometimes he wears suits and ties, and sometimes he wears a sweater.
Mr. Donohue is 30 years old and lives in Boston.. He grew up in Connecticut. As a kid, he played soccer, tennis, and he sailed. He said his hobbies are sailing and mountain biking.
He went to two colleges, Roger Williams University in Rode Island and Oregon State University.
He taught at two schools before coming to the Cunniff, Mystic Valley in Malden and Collegiate Academy in Dorchester. He has taught fifth grade and seventh grade.
Mr. Donohue said he likes to teach fractions and poetry. He does not speak any other languages.
Mr. Donohue knows what to do if he was on fire.
"I would stop, drop, and roll," he said.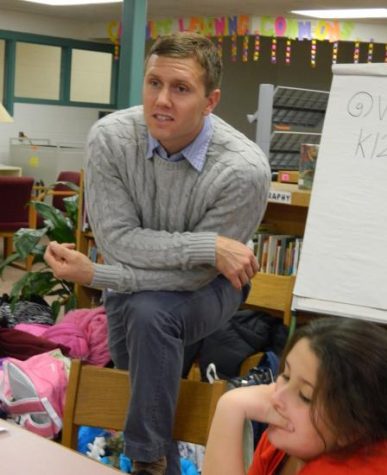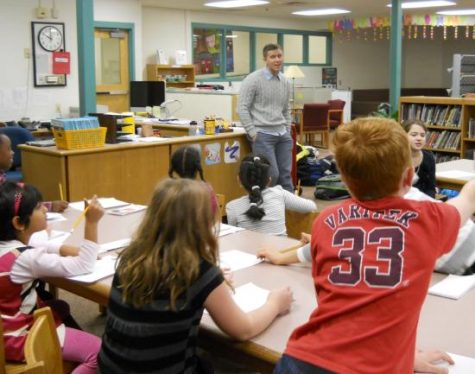 –Nov. 28. 2012–