Dancing highlights "Gypsy" at Lyric Stage
The musical "Gypsy" is playing at the Lyric Stage Company of Boston until Oct. 8, 2017. If you like dancing and music, this show is for you!
The choreographer and director, Rachel Bertone, did a good job putting the show together. The dancing was fun to watch. One of the male dancers, Brady Miller, who played Tulsa, danced a beautiful soft-shoe solo.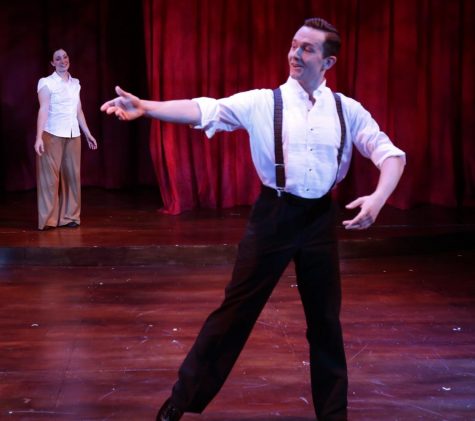 Some of the costumes were funny and made the audience laugh and others were not funny. The audience was laughing out loud during the song, "You Gotta Have a Gimmick!"
In the musical, the mother, Rose (played by Leigh Barrett), needs to learn to let go and let her daughters go do what they want.
Rose has two daughters, June and Louise. When the show begins, the daughters are young, with local young actors playing the roles (young Louise played by Cate Galante and baby June played by Margot Anderson-Song). In the middle of the play, adult actors become Louise (played by Kirsten Salpini) and June (played by Kira Troilo).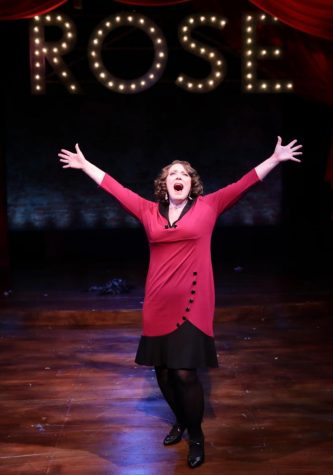 Rose doesn't realize her daughters have grown up. She treats them like babies. This forces one of her daughters to move away.
This show is good for kids that are ages 8 and up because there are some serious parts.
("Gypsy: A Musical Fable" is at at Lyric Stage in Boston from Sept. 1 to Oct. 8, 2017. For information or tickets, go to http://www.lyricstage.com/.)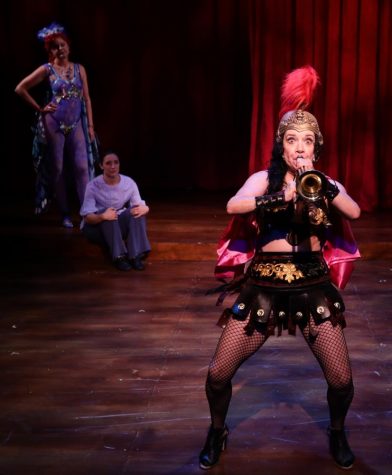 –Sept. 7, 2017–