Indoor trampoline park about to Launch in Watertown
     Did you ever think that you can jump like a kangaroo? Because at Launch Trampoline Park, you can.  
     There will be a Launch Trampoline Park opening on Pleasant Street in Watertown. It will hopefully be opening around Christmas break, but there is no exact date set.
     Mark Murphy and Joey the green kangaroo work at Launch. Mark is 56 years old. He grew up in Jamaica Plain and went to school in Newton. He now lives in Holliston with his family.
     He worked on the first Launch in Rhode Island and he said that he had so much fun that he wanted to open his own park.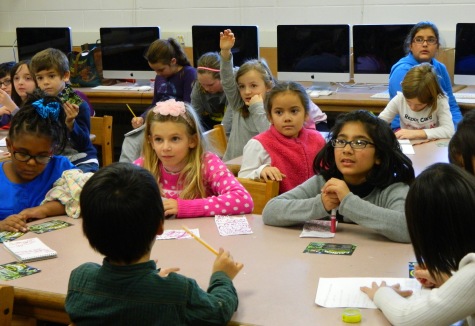 "It's no fun dealing with adults,'' Mark said. "I like kids better."
     He said he looked all over Boston for a good place for Launch, and chose Watertown. Construction started Sept. 15.
     Joey the Kangaroo doesn't talk. Joey is Launch's mascot and he is used to help advertise Launch. Mark says that he sometimes goes into the kangaroo suit. 
     Joey wears a black Launch shirt with the No. 24 on the back. The 24 stands for football player Ty Law, who helped start Launch. Law is co-founder of Launch along with Rob Arnold. Since Ty Law is a former Patriots player, Patriots players often come to the grand openings of Launch parks.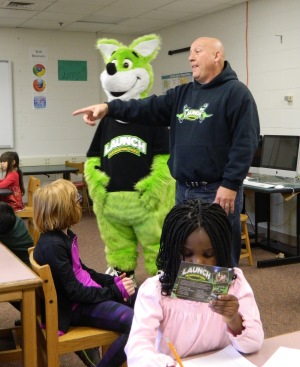 The first Launch opened November 2012. The second one is in Connecticut, and then ones in Norwood and Delaware. A Launch in Nashua, N.H., will open soon.
     The WatertownLaunch will have trampolines everywhere, along the floor, and even up on the walls. There will also be many activities, such as dodgeball, extreme dodgeball, and a stuntbag. A stuntbag is a giant bag of air, 5 feet high, and people can jump into it from 10 feet or 20 feet up. There is also Toddler time and basketball.
     The Watertown Launch will have four foam pits and a tumble track. Mark said he is already started booking birthday parties for after Jan. 1. 
     (For more information on Launch Trampoline Park in Watertown, call 800-535-0575, or go to www.LaunchWatertown.com. 
    (This story was reported and written by Cunniff Kids News staff members Adrianna B., Julia B., Michael C., Izzy D., Charlotte D., Jacob D., Brenden D., Iris E., Celeste G., Emma G., Lily G.,
Ava H., Scott H., Maya H., Johanna H., Brianna H.,  Namaka K., Natemwa K., Hadiya K., Anna M., Antonio M., Eoin M., Sarah M., Nina P., Zachary P., Anki P., Huong P., Betil T., Kimora Y., and Anika Z.)
–Nov. 27, 2014–