Olivia Cifrino happy to be teaching second-graders at Cunniff Elementary
    Olivia Cifrino is the new second-grade teacher at Cunniff Elementary School in Watertown.
    Ms. Cifrino grew up in Plympton. She explained that her hometown is like being in the country compared with Watertown. Ms. Cifrino shared that she has always loved working with children and she said that "kids make me happy."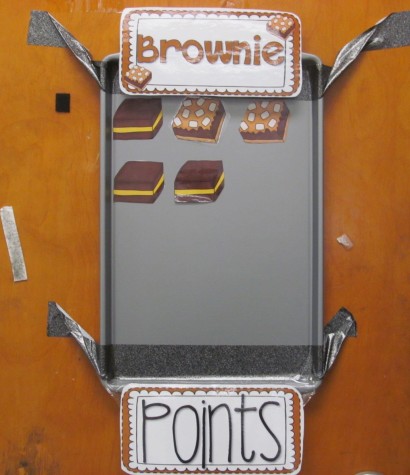 One fun fact about Ms. Cifrino is that that she started working with kids when she was a teenager. She helped out with birthday parties and she gave kids pony rides.
    As a child, Ms. Cifrino's favorite subject was science. Now as a teacher, Ms. Cifrino really enjoys teaching the craft of writing.
    In Ms. Cifrino's spare time, she enjoys reading, shopping, and knitting. Her favorite authors are Leo Lionni and Langston Hughes. Her favorite books are "Owl Moon" and "Frederick."
    Ms. Cifrino believes that kids learn best when they are playing games and relaxed in their learning. In her classroom, she has a "brownie points" poster. Every time that her class receives a compliment or does something nice or respectful, the class earns a brownie point. When the class earns 15 brownie points, it earns a reward. Right now, her second-grade class is at 10 brownie points.
    When Ms. Cifrino was younger, people always told Ms. Cifrino that she would be a great teacher because kids bring out the best in her. She started to believe them when she realized that being a teacher was really for her!
    The students at the Cunniff are glad that Olivia Cifrino is teaching second grade this year. We wish her all the best!
–Oct. 16, 2015–