The Wizard of Oz comes to life In Room 155
    Follow the Yellow Brick Road to Room 155! There's going to be a Wizard of Oz party!
    "I'm excited about it and so are my kids!" said Cunniff teacher Lauren Kale.
    The party will be held Friday, Oct. 28, 2016. There is going to do games and activities. Some of the games will be "Pin the Heart on the Tin Man" and a "Through the Spiderweb" maze. They are also going to do a read-aloud. The book is the Wizard of Oz picture book.
    Each of the students will have roles. Massimo will be the Tin Man, Gul Basha will be Dorothy, Shawn will be the Lion, and Kyleigh will be the Wicked Witch. Simon, who is a student volunteer from Harvard University, is going to be in the play. He will be the Scarecrow.
    The artwork was done by the assistant teachers and students.
    Ms. Kale said the class picked the Wizard of Oz theme because her students thought it was a good idea.
     The event is for the pre-K, kindergarten, and first grade. There will be an open house in the morning for parents and teachers to show off the STEAM project.
    Throughout the year they are going to have other parties, like a Thanksgiving read-aloud, and also a winter party.
    We hope you will like festivities!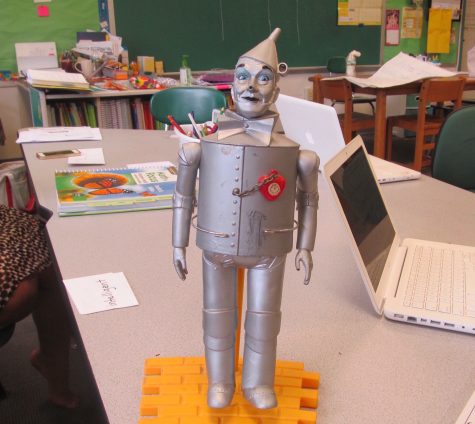 –Oct. 27, 2016–