Meet Sean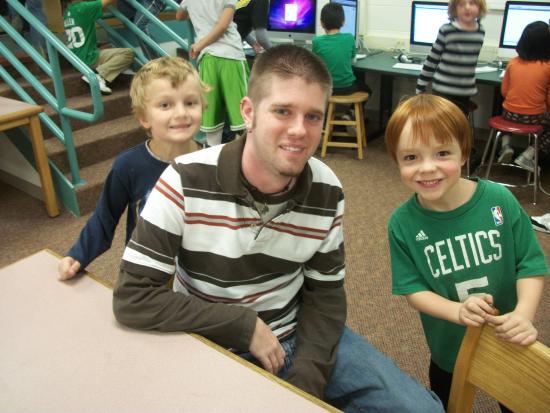 Sean McSweeny helps in the Cunniff School's kindergarden classes. He helps kids in Ms. Tanguay's and Ms. Lacava's classes with their work. Sean likes to read to the kids.
"Sean is cool. I like him," said Nina from Ms. Tanguay's class.
Sean has a cat named Tiki. She is a grey-striped cat. Sean is 25. His favorite food is tacos. His favorite color is orange. Sean is a college graduate.
He likes different sports, but likes football the best. He likes the Celtics. His favorite baseball team is the Giants. Sean likes the Red Sox.
He moved here from Somerville in August. Sean has brown hair and three earrings. He has blue eyes. He has a tiny beard under his chin.
"Sean is the best person ever," Timmy said. "Sean is always nice to everybody!"
— Nov. 1, 2011 —